GKB
Magical Montagist
Posts: 3176

Reply


Re: silver coin editing
---
Hi Jenn

There are probably a couple of ways of doing this but I made a copy of the coin and changed the blend mode to screen. Then I created a Curves adjustment layer like the one below. it's this layer which will probably do most of the work on your image.

A scanner will give rather flat lighting and is probably responsible for the dark areas of the coin which are difficult to enhance towards silver. You would probably get better results if you reshoot the coin using a camera on a tripod rather than a scanner. Use flash from one side and a reflector on the other side. Ordinary white card will be fine for this. Then try again with getting the results in Photoshop if required. I should say that reflective metals, silver in particular, and glass can be difficult to shoot well but give it a bash.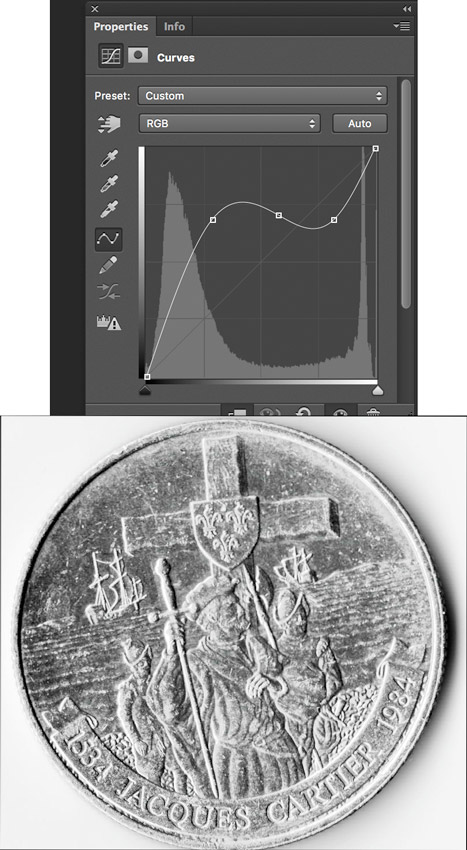 _________________
Always remember that you are unique - just like everyone else.